"Going on a detox" is all the rage. At the same time, consumers are bombarded with information and product marketing that make detoxification seem like a radical and grueling process. Juices, expensive subscriptions, restrictions, discomfort—just to name a few complexities associated with detoxification.
I'd like to change that perception right now!
Here's the truth: A healthful detox approach is neither extreme nor harsh. Ideally, what detox does is work with internal systems to naturally optimize underlying conditions. That allows your body to eliminate accumulated irritants and wastes—and gives your hardworking liver a well-deserved rest.
The detox plan that I endorse is food based. You actually eat real food from a very clear-cut list—no juicing required. And after completing my safe, easy 10-day detox program, my patients and coaching clients invariably report
greater physical and mental energy,
new awareness of how common foods affect wellness,
reconnection to healthful habits that had gone astray,
improved functioning of the colon and digestive system,
freer breathing, and
no more annoying bloat.
As a further benefit, many patients also gain a positive, inspiring jumpstart to their weight-loss efforts—or find renewed success after weight loss had been stalled.
You might be wondering, though: When is the right time to detox? That's a great question since successful detoxification does require a little bit of advanced planning. But I'd like to suggest—start your plan today!
1. You're beginning a weight-loss program or experiencing a plateau.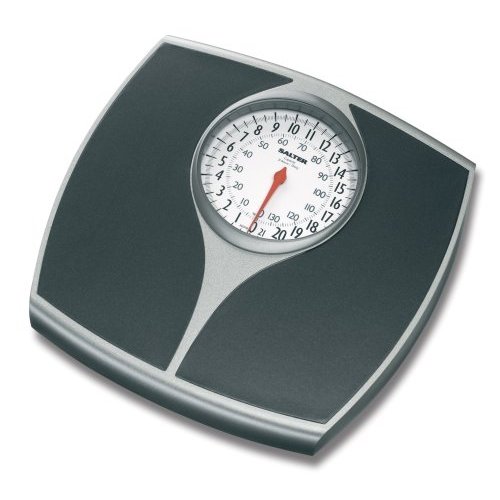 Ready to recharge your weight-loss plans? A short-term cleanse can help your body get rid of any toxic buildup that may have impeded your progress before. Detox can also accelerate new weight-loss efforts.
Frequently, my patients have found that a balanced food-based detox releases them from some of the patterns and go-to triggers that sabotaged their previous attempts to lose weight. These patients also say they've taken to more healthful eating habits in general, such as drinking more water, eliminating sugary items, and including more whole, unprocessed foods on their plates. When you have a reliable plan to guide you—one that gives you details including 10 days' worth of menu recommendations, shopping lists, and recipes—you're left with no guesswork. With a good plan, the detox process becomes simple and freeing rather than restrictive.
I'd be happy to share helpful plan information with you. Just email me at support@robertamittman.com with "detox" in the subject line.
2. Your body reacts (or overreacts) to environmental and/or food triggers.
Have you ever thought, "What is my body reacting to, and how can I help my body calm down naturally?"
The detox period often provides relief from sensitivities. First, detox provides valuable information about which foods may be acting as triggers, as well as which foods may take the edge off your symptoms. Second, detox helps the body shed substances that might not be triggers themselves, but can shake the body's balance at times when environmental reactivity is high—such as during the periods of extreme pollen in the spring and fall.
People with symptoms that are typical of sensitivities or allergies (reactions ranging from skin problems to digestive or respiratory issues) often enjoy improvement during a food-based detox. That's because a detox plan that leaves major trigger foods off the menu—wheat, sugar, and dairy to name a few—limits the common irritants you're exposed to. You may even learn whether or not your symptoms are food related.
3. You've just journeyed through a major life change, returned from an important social event or vacation, or entered a new season.
Transitions are challenging for both mind and body. Wedding, job transfer, move, vacation, divorce—are you experiencing any dramatic lifestyle shifts? A detox is a wonderful way to recalibrate, renew, and equip yourself to then move forward with greater ease.
Eliminating that which no longer serves us is part of detoxification—and the cleansing may not be limited to food. This can also be the time to show negative habits, thinking patterns, and emotions to the door. My patients and coaching clients attest that a successful cleanse makes them more aware of choices and routines that may have led to unhealthy patterns in the past. Once highlighted, these habits can soon be adjusted. Times of transition or transformation are ripe with opportunity to press the "reset" button. The best beginning you can give yourself is to meet your new phase fortified with a healthful, grounded lifestyle.
Before you begin, however, remember that the timing can be important. If you have many social engagements in the near future or are planning a trip, you're better off postponing your detox. You'll have greater flexibility to focus on your eating after you're done with those events. And if you're feeling unwell, this is a sign you should see your health provider. Please note that a detox is not appropriate for physically depleted or compromised individuals. Regardless how gentle the approach, a detox does require energy.
Considering a detox? Great! Don't forget—I'm here to help. Just write me at support@robertamittman.com with the word "Detox" in the subject line, and I'll get back to you with instructions that'll start you off before the summer begins. (And speaking of summer, here's a hint of what's to come in my next newsletter: summer sun.)