2018 is several weeks old now, and I'm betting you're still riding the wave of forward-leaning motivation that comes with a new year. A clean slate, a do-over, a chance to start fresh—and with it came a spark of confidence and optimism. Nothing can stop you now!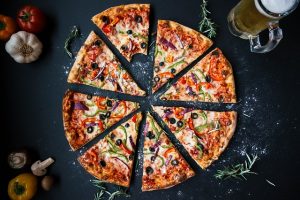 Well, nothing except reality. Once the celebrations are over, the everyday world can feel like a letdown—and so can your resolutions. That new workout routine you're doing? It's hard. Healthful meals instead of cheap fast food? They demand mindful decisions. And kicking a bad habit once and for all can leave you feeling like holiday leftovers. (No wonder they call it "cold turkey.")
But you and I both know that you're not giving up—right? Maybe all you need to power over this hump is a second shot of New Year's-style renewal. This just might be the ideal time to consider a detox.
I know some of you see that word and think, Absolutely not. I don't blame you—no doubt you've heard about some of the extreme, uncomfortable, impractical, or even dangerous detoxification methods out there.
Those crazy schemes are not my style, either. What I endorse is a sensible, short-term food-based detox. Food based? Yes—real, solid food, nourishing, flavorful, and satisfying. That means none of the fuss of juicing, no mystery powders, no starvation, and no sense of deprivation (or the resentment that comes with it).
Sound intriguing? Then read on for a few things you need to know before you begin a detox—and the benefits you can expect to reap once your cleanse is underway!
Why do I need detoxification, anyway?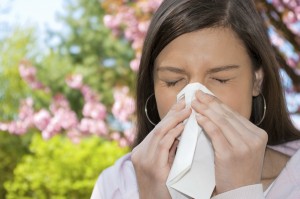 We all experience some level of toxic exposure. Depending on where we live and what we do, we may take in serious pollutants from the air or water, chemicals we breathe or touch in the course of our work, or heavy metals that haven't been completely filtered from our water or food.
But far more ordinary irritants have a toxic effect, too: food that touches off sensitivities, common allergens, preservatives used in home and body products, caffeine, pesticide residues in foods, "offgasing" that comes from interior treatments, carpeting, and furniture…these substances and more lead to slow or poor function of the liver, kidneys, skin, and immune and digestive systems.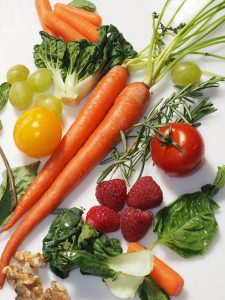 Detoxification is a practice that stimulates the body to release toxins. Detox paves the way for your systems to reset, rebalance, and begin to heal themselves. During my food-based detox, you eat a delicious array of ultra-clean, nutrition-packed choices. This limits how much new toxic load you accumulate during the detox period while also providing your body the means to flush out accumulated toxins.
How will I know it's working?
You'll know! You may notice within only a day that your pattern of food cravings changes. Another day, and your energy level may take a temporary dip. You may feel a need to "visit the ladies room" more often. But by the third day, you also begin to feel a little lighter, especially around the abdomen. You may begin to suspect—perhaps for the first time—that a food that's no longer on your plate has actually been a source of trouble in the past. Could you have hidden sensitivities or even food addictions? A new awareness of the connection between your plate and your wellness begins to dawn.
Most people report benefits within a few days of starting a detox. And as the pattern of healthful fuel continues, most detoxers enjoy less late-day brain fog, better quality sleep, a decrease in all kinds of inflammation, a looser waistband, and skyrocketing energy.
Why not long-term?
My food-based detox is a 10-day plan. It's designed to be straightforward—a simple read-and-eat plan custom-made for busy people. It only takes this short period to reap the benefits of detox, begin to establish more mindful habits, and reveal useful information about your individual sensitivities.
Though the detox itself is short, those I work with have often noted that its effects are long-lasting. A detox frees the body from negative substances, but it also frees the mind from narrow, outdated patterns. Being able to stick to healthful choices for a set period is an empowering achievement, one that sets the stage for more and greater wellness gains—not only in your nutrition-related resolutions, but in every area of your life!
How do I know it's time to detox?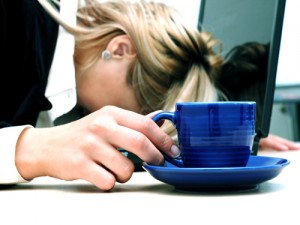 Do you experience everyday low-grade fatigue and foggy thinking? Is digestive discomfort your norm? Do you have symptoms of allergies or other immune "misfires"? Are you seeking to kick-start new healthful eating habits? Chances are, a detox would do you good.
But your success with the detox process depends a lot on timing. I don't want you to set yourself up for failure, so please consider these factors before you jump in:
Your individual physical state. You have to be healthy to detox because it requires energy. Though the soaring energy a successful detox brings is well worth the effort, you must be prepared for that temporary energy "slump" around day three. I like for my patients and coaching clients to be firmly on the road to regaining their health and energy first before they begin detox.
Your larger life. What else is going on in your world right now? Ideally, your detox should happen during a time that's relatively stable. If you're traveling, or have some important professional or social functions in the near future, for instance, it may be better to wait until you're in quieter circumstances.
So maybe the "new year" isn't quite so new anymore. But that doesn't mean you can't plan your own new beginning, whenever you decide the time is right! Detox is a great way to renew yourself physically and mentally as well as support all your other wellness efforts. Ready to reap the benefits of detox? Click here to sign up for my FREE no-juicing detox. I congratulate you on this and all your smart, wellness-forward steps in the coming weeks!