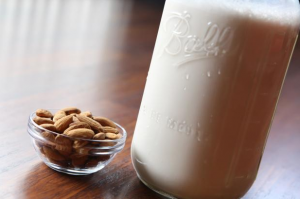 Homemade Almond Milk
2016-04-11 16:51:42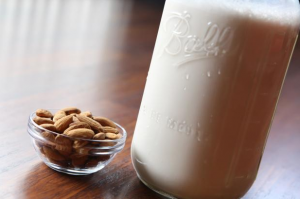 Ingredients
1 cup raw almonds
water to cover the almonds
3 cups additional water
1 tablespoon organic maple syrup or local honey
1 pinch Celtic sea salt
Instructions
Place almonds in a bowl and pour in enough water to cover. Leave almonds to soak for at least 12 hours.
Drain soaked almonds. In a blender or Vitamix, combine the drained almonds with three cups of fresh, filtered water. Blend on high for 60 seconds.
Pour the mixture through a cheesecloth or nut bag into a bowl. Discard the remaining pulp, or set aside to dry into meal for use in other recipes. Return milk to a clean blender; add sweetener and salt. Blend milk until smooth.
Almond milk will keep for up to 7 days, depending on how efficient your refrigerator is. You can also flavor your almond milk with anti-inflammatory spices like cinnamon and turmeric for added benefits!
Notes
About Margaret
Margaret Lively is a Certified Nutrition Coach and founder of Decades of Health.
Margaret shows how to make sustainable nutritional changes, provides whole foods cooking lessons, and revamps kitchen pantries so there are always good food choices in the home. Learn more at www.decadesofhealth.com, or catch her on PBS's EatFree TV, a whole foods cooking show teaching simple recipes for cooking healthful meals every day.
Roberta Mittman https://www.robertamittman.com/