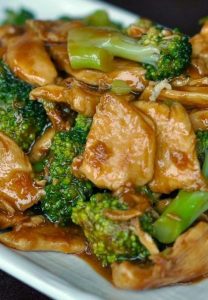 Crock-Pot Chinese Dinner
2017-02-13 14:03:33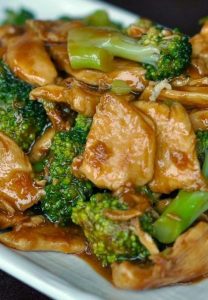 Ingredients
1 pound pasture-raised chicken breasts sliced into 2-inch pieces, OR 1 pound grass-fed stew meat cut into 1-inch cubes
1 pound organic frozen broccoli
1 cup bone broth or organic chicken or beef broth
½ cup gluten-free organic tamari sauce
½ cup coconut sugar or organic agave
1 thumb-sized piece of fresh ginger, peeled and thinly sliced
2 cloves garlic, thinly sliced
red pepper flakes to taste
1 tablespoon arrowroot powder
Instructions
Add your chosen animal protein, broth, tamari, sugar or agave, ginger, and garlic to Crock-Pot and mix. Set Crock-Pot to High for 3 hours.
Remove ½ cup of the hot liquid and mix with arrowroot powder to create a slurry. Return slurry to pot, add broccoli, and mix. Set Crock-Pot to Low and cook 1 hour.
Sprinkle with pepper flakes, and serve alone or over rice of your choice.
Notes
About Margaret
Margaret Lively is a Certified Nutrition Coach and founder of Decades of Health.
Margaret shows how to make sustainable nutritional changes, provides whole foods cooking lessons, and revamps kitchen pantries so there are always good food choices in the home. Learn more at www.decadesofhealth.com, or catch her on PBS's EatFree TV, a whole foods cooking show teaching simple recipes for cooking healthful meals every day.
Roberta Mittman https://www.robertamittman.com/