Nutella is a delicious favorite for many of us, but did you ever think about how much overprocessed no-no is in it? Never fear. You can indulge in that yummy, nutty, chocolatey flavor by whipping up a batch of this recipe, which uses 100 percent whole food ingredients instead: DIY Nutella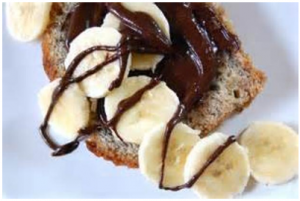 DIY Nutella
2016-03-07 11:41:26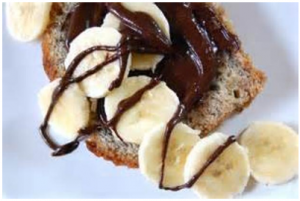 Ingredients
1 C. raw hazelnut butter
¼ C. raw cacao powder
5 tablespoons local maple syrup or honey
1 tablespoon vanilla extract
1 tablespoon hazelnut oil
1/8 tsp. finely ground Celtic salt
Instructions
Combine all ingredients in a food processor and blend until smooth, scraping the sides as needed. Store in a glass mason jar and refrigerate.
Bring to room temperature before serving.
Notes
About Margaret
Margaret Lively is a Certified Nutrition Coach and founder of Decades of Health.
Margaret shows how to make sustainable nutritional changes, provides whole foods cooking lessons, and revamps kitchen pantries so there are always good food choices in the home. Learn more at www.decadesofhealth.com, or catch her on PBS's EatFree TV, a whole foods cooking show teaching simple recipes for cooking healthful meals every day.
Roberta Mittman https://www.robertamittman.com/