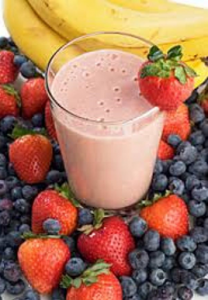 Fruit-Nut Smoothie
2017-08-07 18:44:52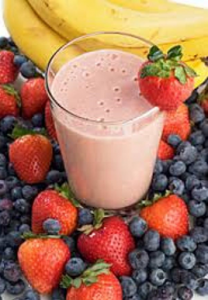 Serves 2
Ingredients
1 banana
1 cup soy or rice milk
1 cup berries
1 cup diced melon
1/2 cup almonds
2-4 ice cubes
Instructions
Mix all ingredients in blender for 1-2 minutes and serve.
Note: For an extra nutritional boost, you can add other ingredients such as a spoonful of bee pollen, coconut oil, flax seed oil, spirulina powder, or a scoop of protein powder.
Notes
About Margaret
Margaret Lively is a Certified Nutrition Coach and founder of Decades of Health.
Margaret shows how to make sustainable nutritional changes, provides whole foods cooking lessons, and revamps kitchen pantries so there are always good food choices in the home. Learn more at www.decadesofhealth.com, or catch her on PBS's EatFree TV, a whole foods cooking show teaching simple recipes for cooking healthful meals every day.
Roberta Mittman https://www.robertamittman.com/