It's a good thing to turn compassion inward. Here's a true comfort food, one that will let you show yourself some kindness and won't leave you with any guilty regrets: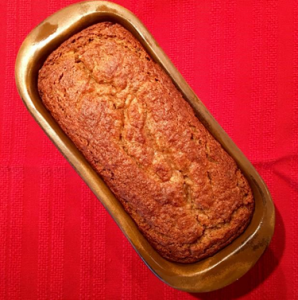 Grain-Free Banana Bread
2017-03-27 10:35:19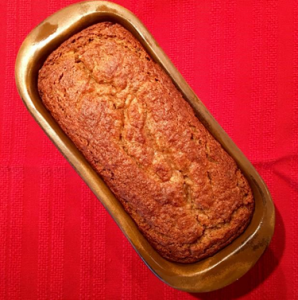 Ingredients
4 pastured eggs
3 ripe bananas
¼ cup local honey
¼ cup full-fat coconut milk
1 tablespoon excellent rum
2 teaspoons aluminum-free baking soda
2 ¼ cups almond flour
½ teaspoon fine Celtic or Himalayan sea salt
½ heaping teaspoon cinnamon
splash of brewed black coffee (optional)
Instructions
Grease loaf pan or baking pan of your choice with coconut oil.
In a bowl, blend all ingredients together until smooth. Be sure to mash the bananas well or there will be lumps. Pour into greased pan.
Bake at 350 degrees for 45-50 minutes, or until a toothpick inserted in the center comes out clean. Enjoy!
Notes
About Margaret
Margaret Lively is a Certified Nutrition Coach and founder of Decades of Health.
Margaret shows how to make sustainable nutritional changes, provides whole foods cooking lessons, and revamps kitchen pantries so there are always good food choices in the home. Learn more at www.decadesofhealth.com, or catch her on PBS's EatFree TV, a whole foods cooking show teaching simple recipes for cooking healthful meals every day.
Roberta Mittman https://www.robertamittman.com/