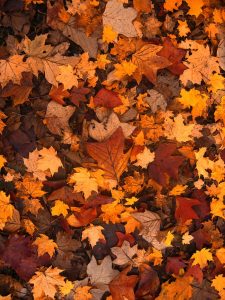 Fall is upon us. During nature's transitional period, feeling a certain pull within our lives to change is common as well. September's delayed sunrises and advanced sunsets can spark a sense of urgency, a reminder that time is passing whether or not we're on board.
Why not seize that invitation? What is that thing you've long wished to accomplish or achieve? Or perhaps you've lately found a new goal in sight—a new direction in your work, or a desire to kick that cigarette habit once and for all? Is it maybe time to push the "reset" button on some New Years' resolutions that—oops!—fell by the wayside?
Or perhaps, like so many at this time of year, you're floundering to find your new identity as an empty-nester after dropping off "the baby" at college.
Whatever your goal, I'd like to suggest that the 3Rs can help. Many of you have heard me mention the 3Rs before. It's my go-to system for approaching so many wellness, relationship, career, and mindset challenges: Recognize, Reframe, and Reclaim.
Perhaps the best way to understand how my 3R process works is to follow an example goal through all the steps. Ready?
Step 1: Recognize
You can't chart a course forward until you know where you're starting. That's what the "recognize" step is about: identifying where you are now as well as where you would like to find yourself, and why.
Carla, a client at my wellness center, came to me because she was tired of hurting. She'd suffered from discomfort in one knee and hip since her college tennis days. Though she'd given up the sport years before, not only was the joint condition still a lingering issue, the pain was actually increasing.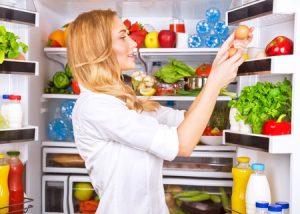 Joint inflammation can be aggravated by diet, so I advised Carla to approach the RECOGNIZE step with an assessment of her food habits, such as
– What nourishing, healthful items do you always, always have in your refrigerator? (Hint: Condiments and ice cubes don't count!)
– What are your favorite foods? Least favorite?
– Do you plan meals or shop impulsively?
– How do you select a restaurant meal?
– What's your go-to breakfast and lunch during the work week?
– Do you have firm food routines in place, such as a standard time to take a lunch or snack break daily?
– How do you define "balance" in your diet?
– Keep a food and joint-pain journal for one week, recording what you ate and how you felt after each meal.
From Carla's week of journaling, we discovered that late-night cravings—which she usually satisfied with ice cream—were more frequent than she'd realized. A pattern of digestive complaints also emerged.
As you can see, to RECOGNIZE is to be honest with yourself about the big picture as well as the fine points. It's perfectly normal for this first step to be extensive and, at times, puzzling or difficult. That's okay. The more detailed your roadmap, the better equipped you'll be to move ahead.
Step 2: Reframe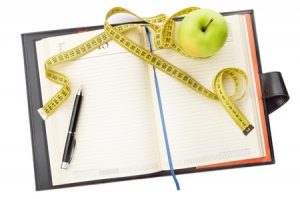 So, you've been candid with yourself. You've identified your destination, and you've noted some places where potholes and detours are likely. What you need now is a plan for meeting the difficulties head-on. That's where "reframe" comes in. To REFRAME is to use logic and a positive mindset to guide your approach to a problem. It means looking at each challenge and seeing not an insurmountable obstacle, but an opportunity to learn, to grow—and ultimately to succeed.
In Carla's case, she now had a clear choice: She could simply take the defeatist attitude that cravings, joint pain, and bloating are inevitable. But she didn't. Instead, Carla felt a powerful determination to take charge of her own wellbeing and get down to the bottom of her problem.
That's the REFRAME step in a nutshell: It's the adjusting of approach from the negative to positive. Carla decided cataloging her complaints wasn't enough. She set out, instead, to reverse them—she took positive action.
And that's the other key to reframing: making an action plan. In this case, Carla and I agreed that her food journal had been a valuable exercise she should continue. At the same time, Carla embarked on a 10-day, food-based detox to further identify what specific foods might be triggering her pain and inflammation. (Aside: A safe, comfortable, no-juicing detox is often a revealing, uplifting first step in any wellness plan. Click here for more details.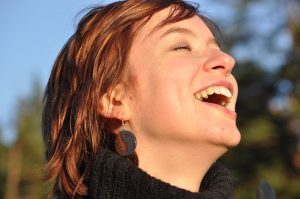 Step 3: Reclaim
"Reclaim" what? Graceful, joyful, confident living—because that's what you get when you put the honest assessment of RECOGNIZE together with REFRAME's positive, actionable plan.
For Carla, that plan included detox and journaling. Those techniques revealed that she wasn't eating enough carbs and healthy fats early in her day, when she really needed sustained energy. In addition, detox revealed that Carla was sensitive to dairy—which meant her favorite dessert, ice cream, was truly working against her. Ouch!
But as you might guess, RECLAIM can't happen with knowledge alone. Carla didn't see a marked reduction in her joint pain until she put her discoveries to work. It took some experimentation with her breakfast and lunch plates, but Carla did discover a dietary balance that both squashed those cravings and allowed her to move more freely, without constant aching in her knee and hip.
Carla used the 3Rs to take the reins of her wellness—and I hope you will, too. Click here to sign up for a free consultation. I would be so honored to see you through your positive, healthy transition.